Inexpensive Way to Make your own Frozen Dog Treats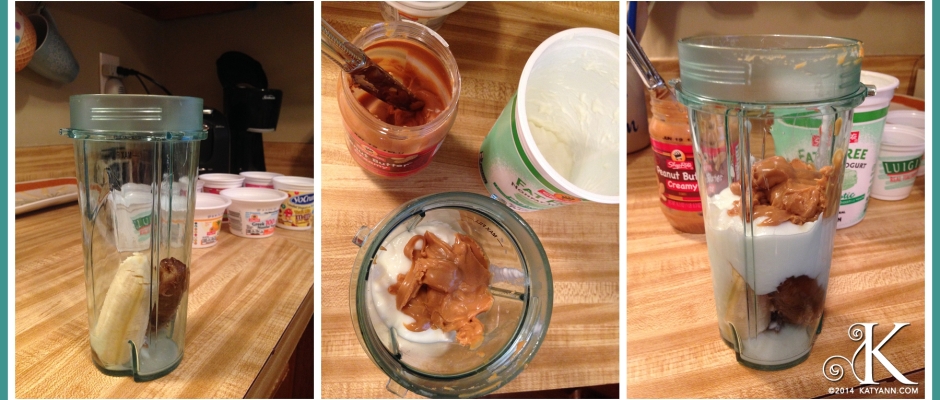 Easy, healthy, frozen treat for dogs! Contains only 4 ingredients: Banana, Yogurt, Peanut Butter, and Water. My four year old golden retriever loves these. And it's the ONE treat he doesn't inhale in 5 seconds, because he can't. 😛 It takes him about 10 min, and I bet his tongue is numb by the end. Sometimes I'll interrupt him to give his cold tongue a break.
What You'll Need:
• 1 Banana
• 1 Cup of Fat Free Plain Nonfat Yogurt (Greek or Non-Greek)
• 1-2 Tbsp. Peanut Butter
• 6-8 Containers – I use Yogurt and Italian Ice plastic cups.
• Blender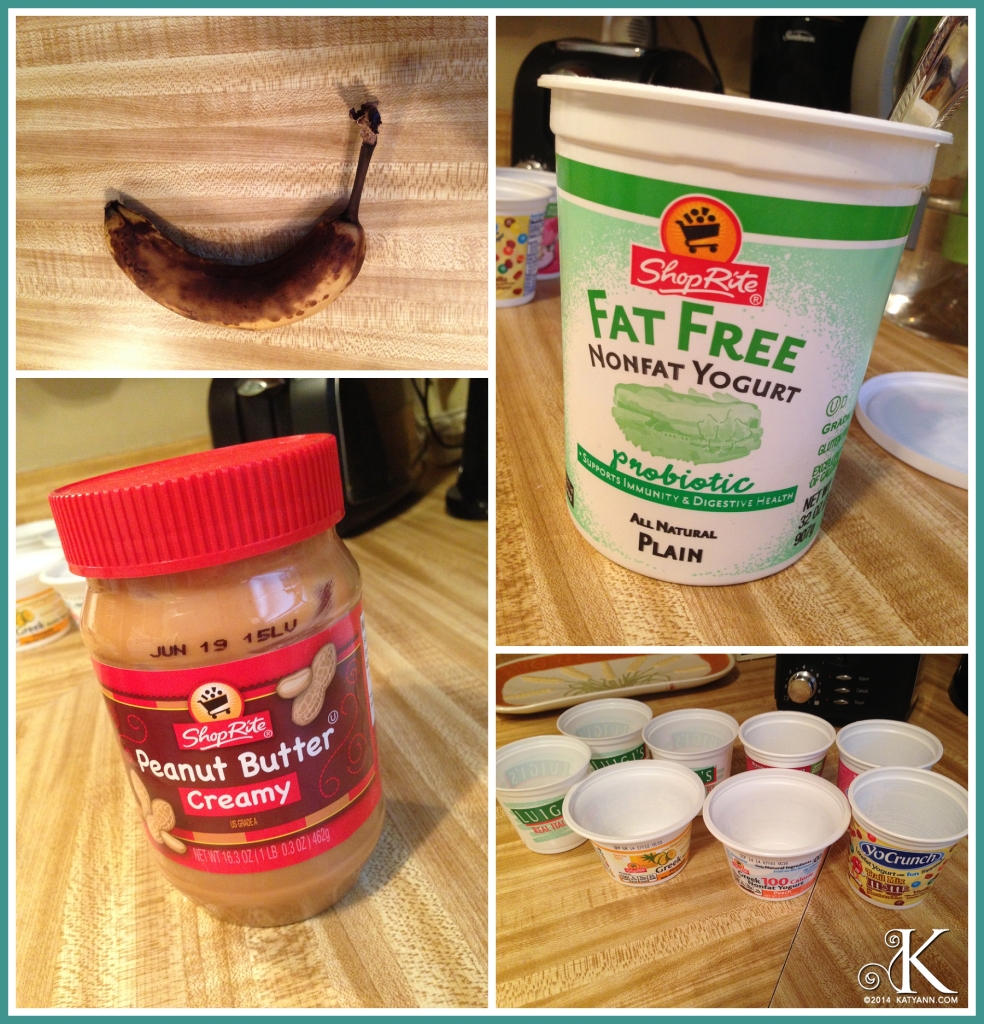 I use the Ninja blender, but you can use any kind of blender. The way I make it, one tall Ninja cup equals about 6-8 treat cups, depending how much you fill them. I usually do half a cup, to make it go further. Bromley would rather have two little treats instead of one big treat, because two is better than one.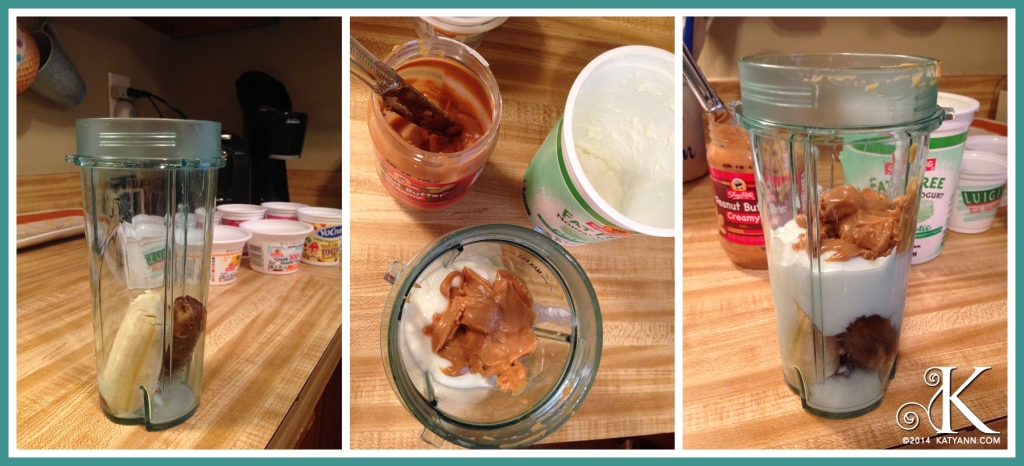 Add the three ingredients together into your blender container.
( 1 Banana  •  1 Cup of Fat Free Plain Nonfat Yogurt  •  1-2 Tbsp. Peanut Butter )
Fill the remaining space in the container with water. Water appears cloudy because of mixing with yogurt.
(Yes, it may seem like a watered down treat to us, but he doesn't seem to care!)
Oh, and don't go past the fill line.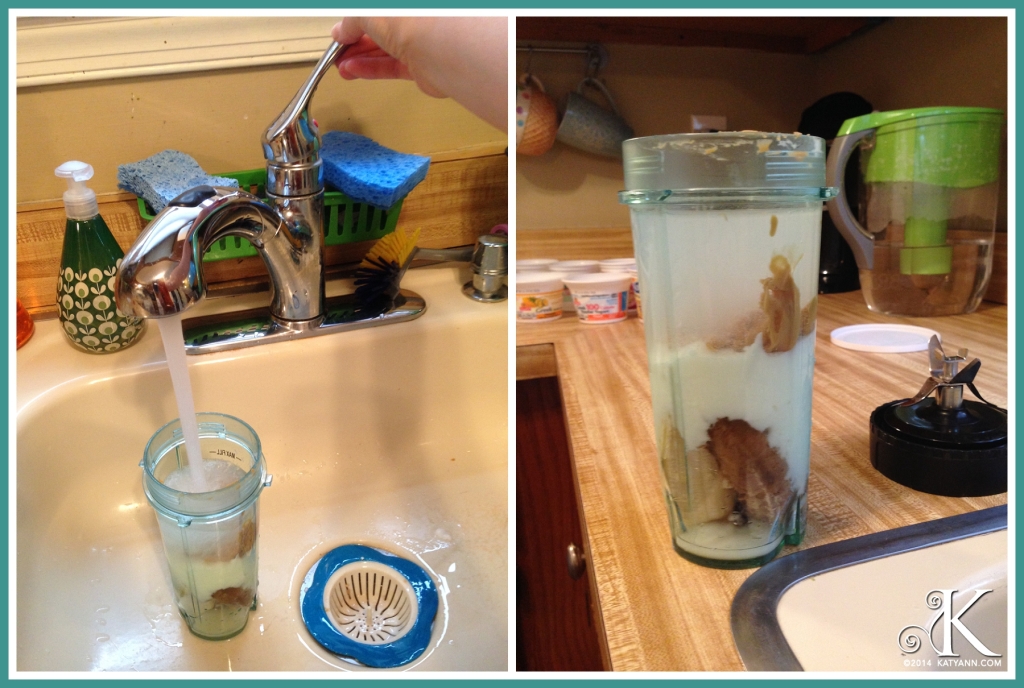 Time to Blend!
5 seconds, and Done. Zizzzz.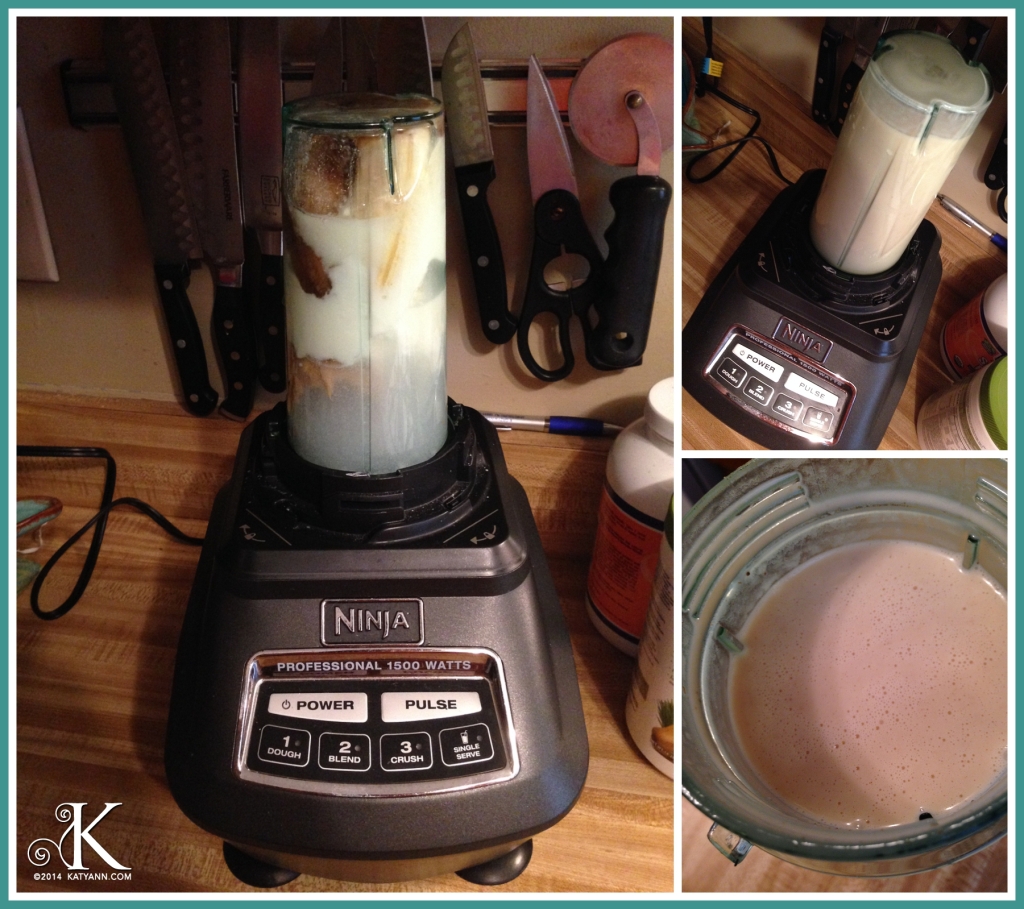 Pour the Liquid into the cups. Be careful not to spill like I did, because then you have to clean it up.
Place in freezer. You can cover them with Saran Wrap or Press and Seal if you want to, but I don't.
Since my freezer is so stuffed, I'll put them on the bottom layer so they're flat, and place other things on top.
And then we have to "Wait."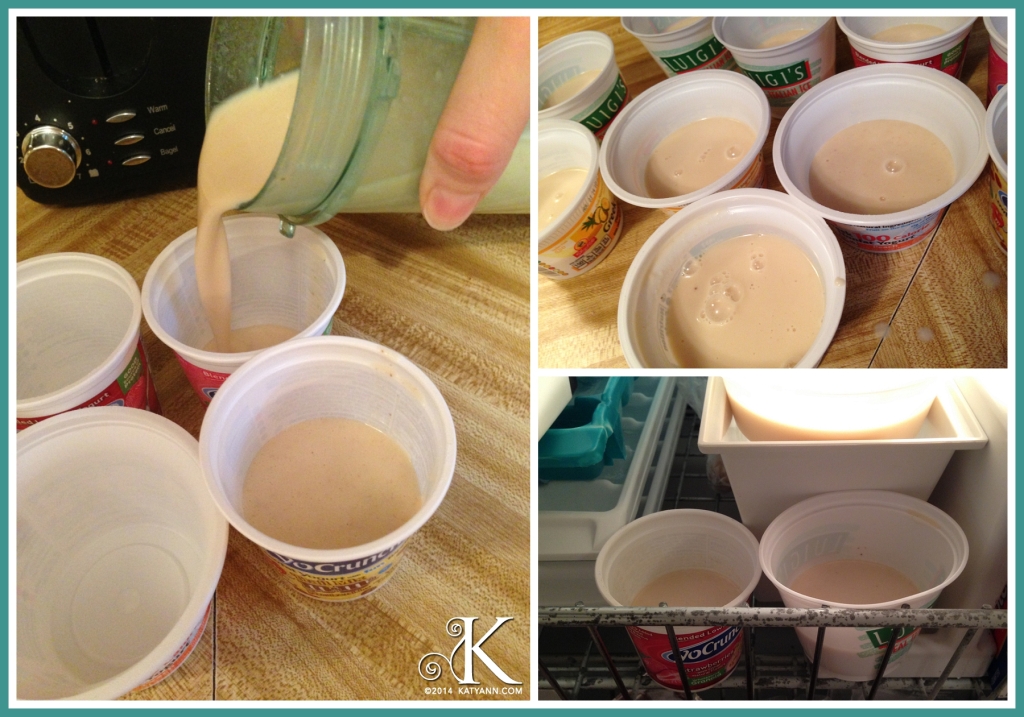 Who wants a Frosty Paws?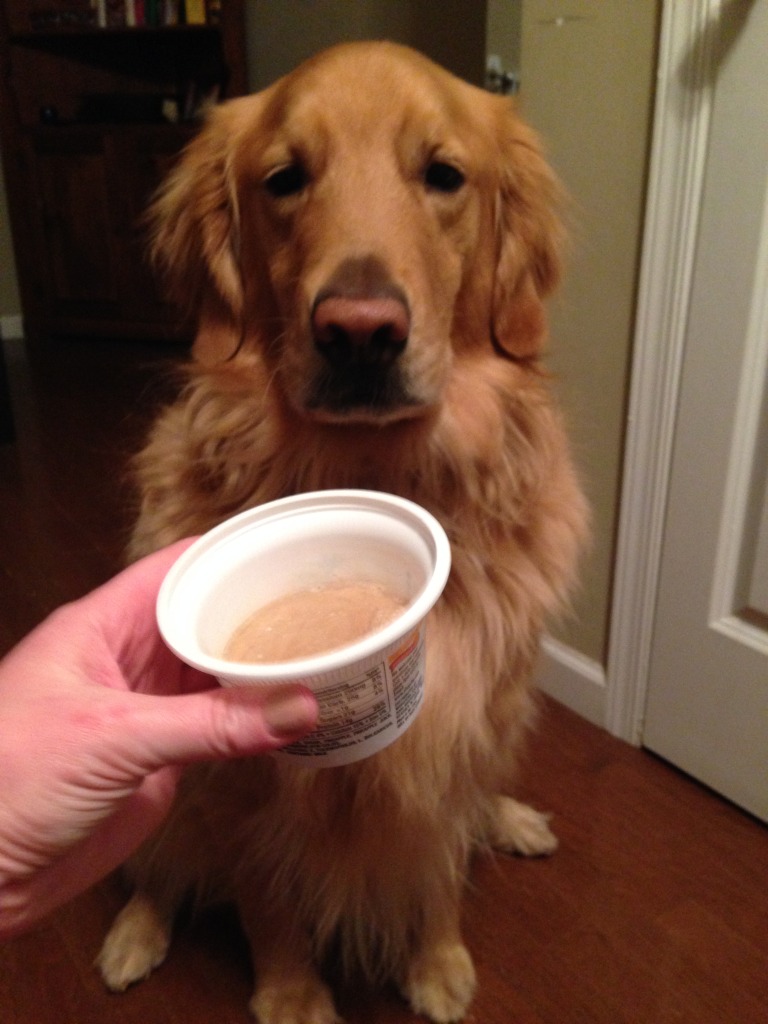 NJ Pet Photographer | New Jersey Pet Photography | NJ Family Photography | Pet Portraits | Frozen Peanut Butter Banana Treat for Dogs